Patio Roses
Our Patio Roses have been the outstanding romantic eyecatchers within our seasonal range for years. The collection includes many different colours, such as red, pink, orange, salmon, yellow and white. Great for combining, or place a single colour in a large stylish pot. Patio Roses not only look great on your patio, but also have a beautiful fragrance. The large flowers bloom abundantly, often in clusters.
Patio Roses are available (exclusively) from Kwekerij van Winden in a 21 cm pot size, and form part of our Royal Colours collection. Our Patio Roses all come with a double arch, so the plant develops and retains an attractive shape. Patio Roses grow up to around 75 to 95 cm high. A speciality within our range is the Tricolor. This colourful plant turns your garden into a party. Did you know that Patio Roses are hardy? You can continue to enjoy their floral display for years!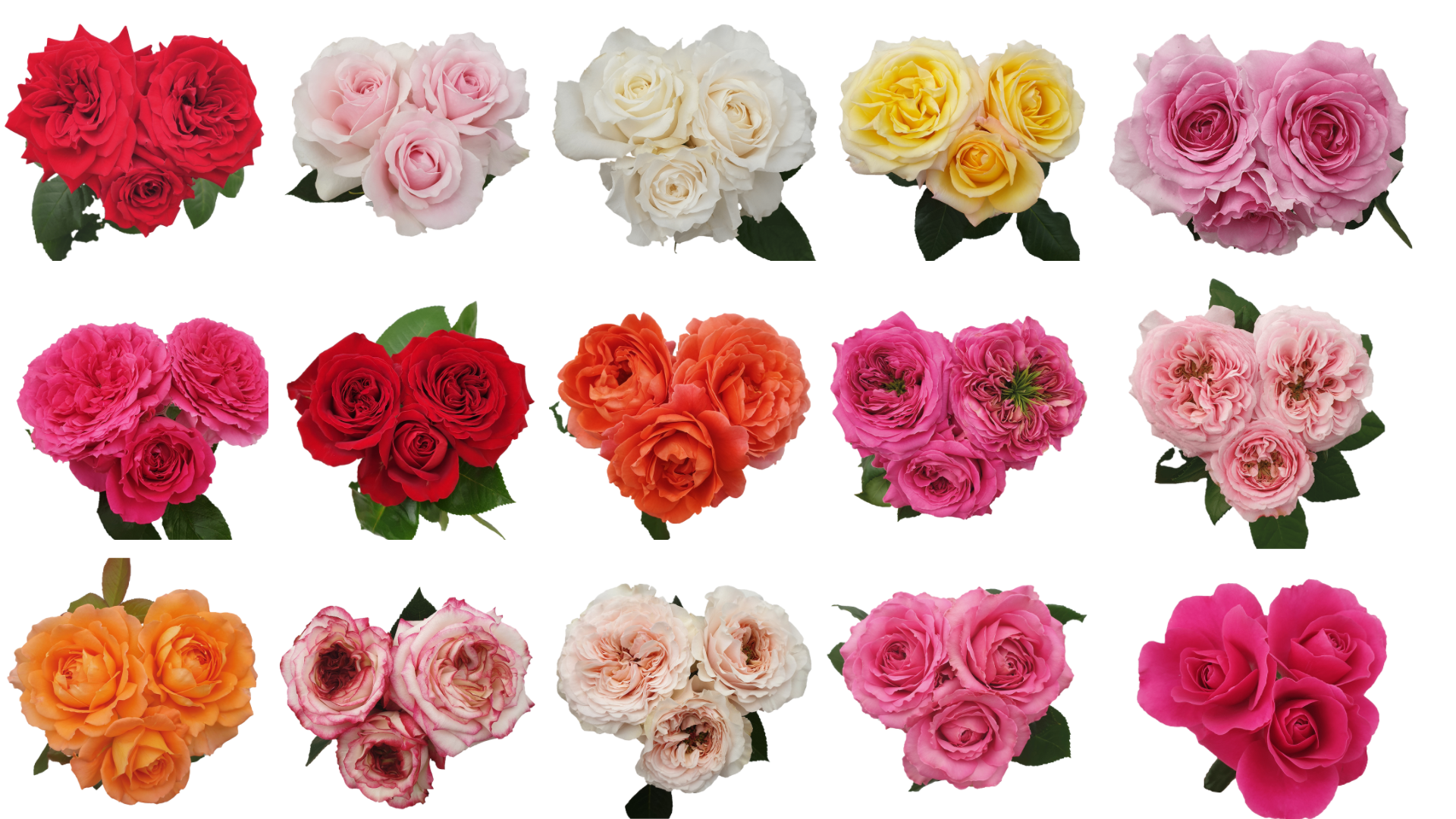 Tip
Want to enjoy your Patio Rose for even longer? Cut back the stem with wilted flowers about halfway. The plant then has more energy for its other stems, and will flower even more abundantly!
The breeder of our patio roses has created a great video. This gives you a unique insight into the cultivation process for these fantastic products: